See you at the fair! Let's start up again together: present in Saie Bari, Sim Lille, Smopyc Zaragoza and Asphaltica Verona!
Saie Bari 2021, the Construction Fair: Design, construction, systems
Saie Bari is the event devoted to operators in the construction sector: 4 thematic exhibition halls, squares of excellence and initiatives regarding the current main issues for the construction industry. Come and visit us from October 7th to 9th, 2021 in person and in safety at the Area Esterna 18, Nuova Fiera del Levante, Bari. An opportunity to discover all the novelties of CAMS and the technological solutions that we have developed for our partners and our potential ones.
The path of this event will have as its key themes:
Sustainability
Digital transformation
Innovation
Energy Efficiency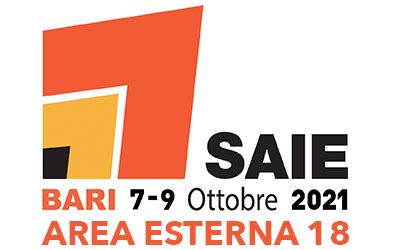 Sim Lille 2021, the Mining Industries Fair
Sim Lille is the fair addressed to companies in the mining and quarrying sector, which brings together the suppliers of products and services in the sector with a view to innovation and new technologies for the transformation of this specific industrial sector. We will be present from October 20th to 22nd at stand C 27, Grand Palais, Lille in France.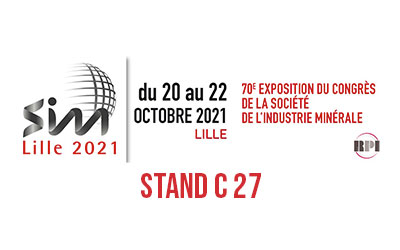 Smopyc Zaragoza 2021, the international exhibition of machinery for the public works, construction and mining sector
Smopyc Zaragoza, the international exhibition of machinery for the public works, construction and mining sector. The fair will take place in the Zaragoza exhibition center in Spain from November 17th to 20st and CAMS will be present at this event, together with Grupo CIBSA, partner for Spain and the Iberian Peninsula, to present the technological innovations and the projects regarding environmental sustainability that have been undertaken for the industrial construction and mining sector for the European market.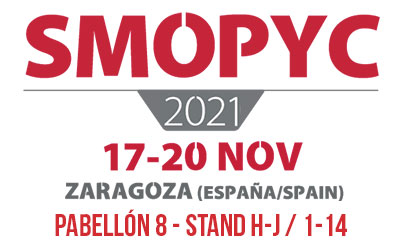 Asphaltica Verona 2021, the reference point in Italy for the roadway sector
Asphaltica Verona is the conference organized by Verona Fiere for the road paving, safety and road infrastructure sector with a focus on innovative technologies and solutions for the industries in the roadway sector. The key word of the event is Innovation with the aim of building safer, more efficient and environmentally sustainable roads.
Come and visit us from November 24th to 26th, 2021 at stand D3, Hall 11 at Verona Fiere to learn about our innovative and green projects and about technologies, and reach the objectives of technological innovation and ecological transition together with us, while respecting the environment and with the utmost support of the circular economy.